What could be better than the gift of relaxation? Our gift cards are overflowing with possibilities, and we guarantee that the special recipient will end up with an experience they will love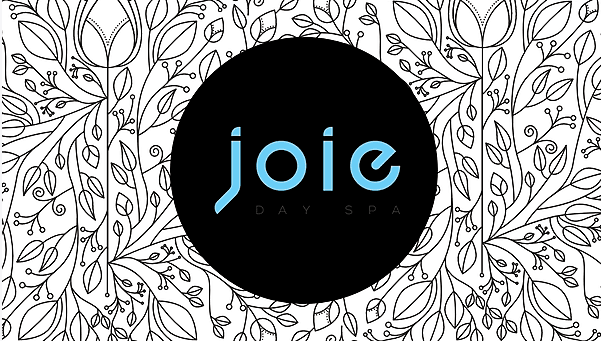 Joie has gift cards available online and at Joie. ❤ 
You can get easy-to-purchase online gift cards available for any amount on this page. Pick a design that you'd like, and follow the simple instructions.
Our physical cards can be loaded with any dollar amount, and can be purchased at our reception desk, though our website, or over the phone and emailed to you and your recipient. Please get in touch if you'd like a gift card sent by email.
Our gift cards are overflowing with possibility, and we guarantee that the lucky recipient will end up with an experience they will love. How are we so sure?
We have something for everyone. You can choose from any of our services with our gift cards—whether it's a relaxing aromatherapy massage, our Himalayan salt scrub, a decadent facial, or even one of our Joie spa packages.
Want a piece of gift-giving advice? While you may have a specific spa service in mind, we recommend you choose an amount that will allow the recipient with the freedom to choose their own spa experience.
Gifting an iPad to someone special? Sure, they would probably like it but is it something totally unique to their interests? It's safe but, dare we say, it's a tad 'empty.'
A spa gift card is one of the most personal presents you can give. It's the gift of freedom. To choose whatever pampering you want, whenever you want it.
At Joie Day Spa, we understand that each guest has unique needs, so we custom tailor each experience. You can't get any more personal than that.
Did we mention that all Spa Packages include the use of our sauna and steam rooms?
A Joie Day Spa gift card is the perfect way to say, "Thinking of you", 'I love you", " or just "Time to Relax!".
You can pay for your spa gift card using either credit/debit cards, PayPal, or Apple Pay & Google Pay.
You can't put an expiration date on Joie. No, our gift cards do not expire.
Yes. A guest can redeem more than one gift card during a visit.
Simply click on "Check your gift card balance" above and enter your gift card code. It's that simple.
Of course. This isn't 2010!
Simply let us know and we will resend the code to the original registered email address. Please note that we cannot send this sensitive information to any other email address.
We take the security of our customers' transactions very seriously. We only store customer information that is essential to our business and protect your personal information.
However, we want you to feel comfortable with your purchase. If you'd prefer, you can give us a call at (289) 426-2692 or come in for a visit at 374 King St E, Hamilton, ON L8N 1C3. Someone at the front desk will be more than happy to help you out with your purchase.
Although our Gift Cards are not refundable once purchased, you can always give them to someone else, so that we can spoil them!"
Yes, provided there is still a balance remaining on the card.
Instantaneously! Our gift cards are emailed directly to you right after purchase is confirmed. Please note that we only provide electronic gift cards and do not mail physical cards.
If you did not receive an email, it is most likely that your gift card is sitting in your junk mailbox. If it's not there, you may have mistyped your email address when ordering. Just give us a call and we'll look into it for you.
The gift card cannot be redeemed for cash and may not be resold or used for contests or promotions without prior authorization from Joie. The use of gift cards constitutes acknowledgment of the above terms and conditions.
I followed my heart and it lead me to Joie.
Self-care is not an expense, it's an investment.
Give yourself permission to take a break.
It's not hoarding if it's skincare.
Facials are a workout for your skin. We believe in creating a safe and calm environment that makes everyone feel welcome. Dedicated to feeling good on the inside and out, we don't just offer a service – we provide a unique experience. That's why every treatment is custom tailored for our guests; from the moment you walk in the door, you'll sense what matters most to us: You!